(Weekdays 1:00pm – 3:00pm)
Blaine Bishop and Mickey Ryan bring you their live and local afternoon show each weekday from 1p-3p on 104-5 The Zone!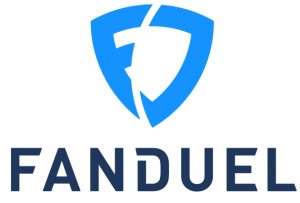 Blaine and Mickey are brought to you buy FanDuel Sportsbook, More ways to win.
---
Blaine Bishop – @bbishop23
A four-time Pro Bowler, Bishop retired following the 2002 season capping an outstanding 10-year NFL playing career. The hard-hitting safety spent nine seasons with the Titans franchise, originally drafted by the Houston Oilers in 1993.
---
Mickey Ryan – @MickeyRyan1045
Mickey Ryan's journey with 104-5 The Zone date back to 2009 where he and Brent Dougherty co-hosted on Overtime on 104-5 The Zone. Mickey is a musician, loves rock music and has written songs and played hundreds of shows around the city, the region, and in Europe. Mickey was among the final 50 applicants of The Apprentice in 2006. Mickey hosted TV coach's shows for Gus Malzahn, Brian Harsin and Blake Anderson– and spent a season embedded in coverage with Hugh Freeze, who is now the head football coach at Ole Miss. Mickey most recently served as an associate director of athletics at Arkansas State University.
---
Blaine and Mickey On-Demand Audio:
Subscribe and Listen On: