By: Justin Hawkins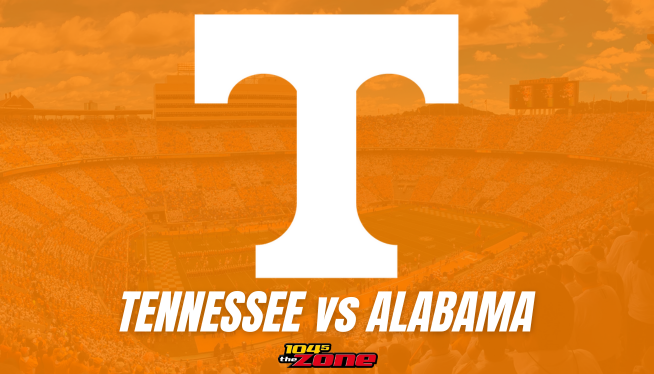 "The expectation, the standard, is to play elite defense here, not just good defense.
The standard is to be elite." – Tennessee Vols HC Josh Heupel
The Tennessee Volunteers, behind a heavy defensive push and elite rushing attack, came out victorious at Neyland Stadium last Saturday versus the Texas A&M Aggies by a score of 20-13. Now, Vols fans, it's the Third Saturday in October. The Vols head to Tuscaloosa, Alabama to face the 11th ranked Crimson Tide in a heavyweight SEC battle.
Last Time Out
Tennessee
The Vols came up with a huge win over the Aggies that proved why Tennessee is a force to be reckoned with in the SEC by gritting out a 20-13 win. While the Tennessee passing attack looked mediocre with Joe Milton going 11/22 for just 100 yards and a touchdown along with an interception, the rushing attack continued to show they are among the best in the country. Junior running back Jaylen Wright averaged 7.2 yards per carry as he rushed 19 times for 136 yards. That was Wright's 4th 100-yard rushing game this season. Tight end Jacob Warren had the lone offensive touchdown on the day via a seven card catch and score thrown by Milton in the first quarter to tie the game 7-7.
The Vols found other ways to win this game behind a Dee Williams 39 yard punt return for a touchdown in the 3rd that allowed Tennessee to take the lead 14-10 and not give it up.
The defense showed up to play and were stingy. The rush defense allowed Texas A&M to just 54 yards on the ground, which matches A&M's lowest rushing total in a game over the last four seasons. Linebackers Aaron Beasley and Elijah Herring topped the UT defense with five tackles apiece. The pass rush from the UT defense were only able to sack the Max Johnson twice with James Pearce Jr. and Tyler Baron getting the sacks, but hurried the quarterback an impressive 11 times. Pearce Jr. had 5 of the 11 QB hurries. That helped force Johnson to two 4th quarter interceptions by Gabe Jeudy-Lally and Kamal Hadden.
But, not everything about Saturday was good.
The connection between quarterback Joe Milton and his receivers were off once again and raises questions about the Tennessee passing attack. Wide receiver Ramel Keyton continued his frustratingly inconsistent play Saturday when he dropped an easy touchdown on UT's second drive that was in and out of his hands. Luckily for Tennessee, the drive still ended in 7 points to Jacob Warren. But, for the Vols it's not just the receivers fault as Milton's passes are not consistent as well. It's week 8 and we are still talking about Joe Milton and his accuracy. Not good.
The coaching staff made a couple of questionable decisions. On the Vols second possession in the 1st quarter, UT went for it on a 4th and 2 from the A&M 18-yd line but could not convert off a pass to running back Dylan Sampson. I would have liked to have seen one of two things instead. UT either should have ran the ball, since that is their most effective area, or kick the field goal and get the three points. It was a very makable field goal for Charles Campbell, who ended up missing a 51 yarder on the next possession. Tennessee would also turn the ball over on downs in the third quarter when Milton was sacked on the A&M 29 yard line on a 4th and 6. Again, let's just take the points when you can get them. Taking the points against Alabama could be crucial.
Alabama
The Alabama Crimson Tide beat the Arkansas Razorbacks Saturday by a close score of 24-21 that came down to the wire.
Alabama seemed to have an easy win over Arkansas as they jumped out to 24-6 lead midway through the third quarter, but the Crimson Tide had to fight to stave off Arkansas who came back with 15 unanswered points. This has been a trend this season for the Crimson Tide who have not had a lot of easy wins this season as we are accustomed to. It took a 4th quarter 5:19 drive by Alabama to secure the win, who had just come off three-straight three and out possessions. This close win comes just a week after it took recovering a Texas A&M onside kick to end a one score 26-20 win.
Much of the Alabama struggles this year can be attributed to their poor offensive line play that is one of the worst Alabama has seen while Nick Saban has been the head coach. Last Saturday, they surrendered five sacks to the Razorback defense. But, the Alabama offense outside of the o-line seem to be gaining stride as they gained 415 total yards along with three Jalen Milroe touchdowns, two passing and one rushing. Milroe went for 10/21 for 238 and two touchdowns as well as 11 rushes for -19 yds (sacks) and touchdown. Wide receivers Kobe Prentice and Amari Niblack had the touchdown catches. The rushing attack gained 177 yards with senior running back Jase McClellan leading way with 83 yards out of the backfield.
The Alabama defense allowed just 250 total yards of offense. Arkansas quarterback K.J. Jefferson went 14/24 for 150 yards and two touchdowns. The Crimson Tide defense sacked Jefferson four times on the day.
The Matchup
All-time, Tennessee and Alabama have met 104 times in their historic history with Alabama leading the way with 59 wins to Tennessee's 39 wins. The other seven games resulted in a tie. This matchup is one every Tennessee and Alabama fan mark on their calendar each year. The Third Saturday in October.
Last year, Tennessee overcame a 15-year losing streak to Alabama by winning at home in Neyland Stadium in an electric game by a score of 52-49. It took a last second 40 yard field goal by Chase McGrath to beat Alabama for the first time since 2006. This year, it's played in Tuscaloosa, and Tennessee will look to erase a 19-year drought when the last time they won there was in 2003.
Alabama has a stout defense led by a strong defensive front that is holding up well against the run as of late. The Alabama defense will create pressure on Joe Milton in a hurry. Alabama also has a decent secondary but can be exploited on the deep ball. On the flip side, the Alabama offense is inconsistent. The offensive line can be beaten up and it has, and Jalen Milroe still isn't the guy Alabama wishes he was. He can run the football and make plays with his arm, but the Tennessee defense can do some damage by pressuring him.
Tennessee's run game is amongst the elite of college football through seven weeks. They are ranked 6th in the country with an average of 231.3 yards per game. That is good for the 1st ranked rushing attack in the Power-5. Alabama can hold their own against the run, but can they hold Tennessee to under 200 yards? That hasn't been done since week 3 against Florida when they were held to just 100 yards. The Vols are 5-0 this season when running for over 160 yards, and is 14-0 the last 14 times it hit that mark. They ran for 182 over Alabama a year ago in the win. For Tennessee though, it's the passing attack that can be exploited if you are Alabama. Tennessee's offensive line is continuing to get better with each passing week, but the connection between quarterback and receivers is still not there. On the flip side, the Tennessee defense has been swarming the past few weeks and has helped them to 4th ranked team in the country in sacks with 24. That mark puts them two sacks behind 3rd ranked Alabama who has 26.
This game has battle of the trenches written all over it. If Tennessee can overcome the Alabama defensive front and run the football, I like Tennessee's chances to make it two in a row over their SEC West rival. They haven't beaten Alabama back-to-back since 2003-04.
Game Information
#17 Tennessee Volunteers @ #11 Alabama Crimson Tide
Time: October 21 @ 2:30 PM CT
Location: Bryant-Denny Stadium (Tuscaloosa, AL)
TV Broadcast: CBS (News Channel 5)
TV Broadcast Crew: Brad Nessler, Gary Danielson, Jenny Dell
Radio: Vol Network (104-5 The Zone)
Radio Broadcast Crew: Bob Kesling, Pat Ryan
Line: ALA -8.5
Over/Under: 48.5
Things To Watch
Tennessee's Rushing Attack vs. Alabama's Defense
Tennessee's rushing attack is amongst the best in college football, but so is Alabama's defense. The key to this game is who wins the line of scrimmage. Tennessee has only been held to under 200 yards rushing once this season, which was their lone road game against Florida that resulted in a loss. For Tennessee to have a solid chance of knocking off Alabama, Tennessee's rushing attack needs to be in full force in a hostile road environment.
Don't Get Into A Shootout
Last season, the Tennessee/Alabama game resulted into a heavyweight shootout. This year, the Tennessee offense is not tailored that style, but instead, is more of a ground and pound team that can pass when needed. Joe Milton is not Hendon Hooker, so if this one turns into a shootout, I like Jalen Milroe and Alabama's chances to win. Alabama is much more suited to big plays as they have the better talent at receiver.
Joe Milton & His Receivers
This is the week we need to see Joe Milton and his receivers get on the same page. On paper, Tennessee has a very talented roster on offense, but they have yet to put it all together. With no Bru McCoy in the lineup, we are still waiting to see who will step up and be that impact receiver. Ramel Keyton and company have to figure out a way to secure the catch, especially when they are in the open field and the throw is on target. Alabama is more than capable of taking advantage of situations where Tennessee might leave points on the board, such as a wide open Keyton for an easy touchdown that he dropped last week.
As I mentioned earlier, this game will be a battle in the trenches and Tennessee can win this battle with continued strong play in their front seven. Alabama's offensive line is weaker than years past and Tennessee's front seven is stronger than year's past. Last week, UT got after and flustered Max Johnson. If they can replicate that success, they can force Jalen Milroe to a long day by making offset and ill-timed throws. Bring on James Pearce Jr. and Tyler Baron.
Last week against Texas A&M, the Vols left at least six points on the board by not converting 4th downs deep into Aggie territory and electing to not kick the field goal. This is not the week to get cute against a fierce opponent where the success against them has not been great. This week, I am looking for smart coaching decisions and for Tennessee to take the points when they are there for the taking.
Tennessee Vols & 104-5 The Zone
Join 104-5 The Zone's 3HL as we broadcast live from Scoreboard Bar & Grill at Cedar Creek Marina this October 20th! Stop by as we officially kickoff the football weekend at Scoreboard Bar and Grill and while you are there, sign up to win Tennessee tickets and try to beat Brent and Slay's picks of the week for your chance to win $250 in tickets and prizes from Scoreboard Bar & Grill!
Follow along with 104-5 The Zone for all the latest news and info on Twitter/X @1045TheZone.
Vol Network's coverage of Tennessee @ Alabama begins at 12:30 PM CDT on 104-5 The Zone!