By: Justin Hawkins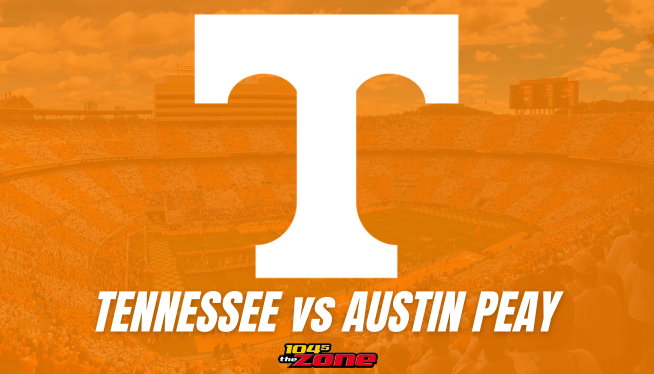 Victory in the Music City! The Tennessee Volunteers made an emphatic statement last Saturday afternoon as they cruised to a 49-13 win over the Virginia Cavaliers in the season opener to improve to 1-0. 
Tennessee, behind quarterback Joe Milton III, achieved 499 yards of total offense, 212 yards through the air and 287 yards on the ground. While all eyes were probably on the offense and Joe Milton, the rushing attack was the key to success in this SEC vs. ACC clash. The Vols, behind the trio of Jaylen Wright, the games leading rusher with 115 yards on 12 carries, Jabari Small and Dylan Sampson accounted for 234 of the 287 rushing yards. Sophomore Dylan Sampson was a touchdown machine scoring four total, three rushing and one receiving. The running back trio is alive and well and is/will be one of the strongest position groups on the team moving forward.
As for the man of the hour, Joe Milton, his 2023 season debut had its ups and downs going 21/30 for 201 yards and 2 touchdowns. His strong arm certainly was on full display as he threw an almost 70 yard bomb with ease to wide receiver Ramel Keyton for what should have been a touchdown, but instead became a bad drop that Keyton wants back. The first half overall was slow and a little sloppy, and that is tough to say after scoring 21 points in the first half. However, Milton did make his fair share of mistakes and showed his inconsistency with his accuracy including three straight bad passes in the second quarter with two overthrows and one throw short into the grass. Milton kicked it into gear in the second half and the Vol offense almost looked unstoppable adding another four touchdowns. Milton also inserted himself into the rushing attack showing his dual-threat abilities with 33 yards and two scores.
Even though much of the country is aware of the capability of Tennessee's offense under head coach Josh Heupel, the defense is an area that was a question. But, with four sacks and allowing Virginia to just 201 yards of total offense, Tennessee showed that their defense can be a threat as well this season. Sophomore linebacker Elijah Herring led the way with five tackles. Both senior defensive lineman Tyler Baron and sophomore defensive lineman James Pearce Jr. had two sacks apiece. Questions of solid defensive front were eased after Saturday. 
Now, the Big Orange are headed home to Rocky Top at Neyland Stadium where they will face an in-state and Atlantic Sun Conference competitor in Austin Peay State University Governors. APSU finished last season with 7-4 record that was second behind Jacksonville State University. In two FBS competitions last season, APSU lost both them, losing to Alabama 34-0 and Western Kentucky 38-27.
The Matchup
Austin Peay lost their season opener last week against Southern Illinois Salukis by a score of 49-23. The Govs are returning senior starting quarterback Mike DiLiello. He threw for 2,480 yards and 21 touchdowns along with 11 interceptions last season. On Saturday, DeLiello went 20/34 for 214 yards and 2 touchdowns along with 2 interceptions. It was not a great debut for the Govs who amassed just 253 of total offense and allowed 432 yards to Southern Illinois. The Governor's are typically a run heavy team and have success doing so led by C.J. Evans Jr., but only gained 39 yards Saturday. Entering Saturday evenings matchup, the Vols can expect Austin Peay to try and correct that and rush the ball more. Defensively, the Govs lost their top two leading tacklers Antoine Williams and Josh Randolph and co-interceptions leader in defensive back Shamari Simmons to the transfer portal. This leaves the middle of the field and the perimeter vulnerable and Tennessee should be able to have their way on offense. 
Game Information
#9 Tennessee Volunteers vs. Austin Peay Governors
Game time: September 9 @ 4:00pm CDT
Location: Knoxville, TN (Neyland Stadium)
TV: ESPN+ / SECN+
TV Broadcast Crew: Justin Kutcher, Dave Steckel
Radio: Vol Network (104-5 The Zone)
Radio Broadcast Crew: Bob Kesling, Pat Ryan
Line: TBD
Over/Under: TBD
Things To Watch
Defensive Front Consistency
The Volunteer defensive front showed out against Virginia last week behind Baron and Pearce Jr. with two sacks apiece. The defense as a whole also had 11 tackles for loss. Last season, the pass rush and defensive front was not consistent, but having a solid week one outing was a great start. Look for the veteran leadership in Baron, Pearce Jr. , Omari Thomas, and Keenan Pili to keep the consistency going. 
How Long Does Joe Milton III Play?
For almost the entirety of the fourth quarter Saturday against Virginia, Freshman quarterback Nico Iamaleava stepped in for some reps. Iamaleava went 2/3 for 11 yards and added a rush for 8 yards. The freshman's debut showed a small glimpse of the future of the Tennessee Volunteer offense with Iamaleava at quarterback and Dylan Sampson at running back. In the very small sample size, the duo looked good and the future seems bright. If all goes according to plan and the score against APSU is not particularly close, you could see Joe Milton exit the game early once again and Iamaleava step in before that chance goes away possibly for good for the rest of the season. With one game under the Vols belt and looking for improvement, you could see Milton exit the game in the third quarter. 
Dominate
Let's make no mistake about it, Tennessee should have no problem in this one. The offense should shine and the defense should be solid. As one of the top teams in the country, Tennessee should prove that by winning by a large margin. I am looking for the offense to find more chemistry between Milton and his receivers and the offensive line continuing to gel. Under Josh Heupel, Tennessee has yet to lose to a FCS opponent or even close for that matter. Look for that to continue this Saturday in a probable blowout win. 
Tennessee Vols and 104-5 The Zone
Join 104-5 The Zone's 3HL as we broadcast live from Scoreboard Bar & Grill at Cedar Creek this Friday September 8th! Stop by as we officially kickoff the football weekend at Scoreboard Bar and Grill and while you are there, sign up to win Tennessee tickets and try to beat Brent and Slay's picks of the week for your chance to win $250 in tickets and prizes from Scoreboard Bar & Grill!
Follow along with 104-5 The Zone for all the latest news and info on Twitter/X @1045TheZone.
Vol Network coverage of Tennessee vs Austin Peay begins at 2:00 PM CDT on 104-5 The Zone. 
For more Gameday information visit utsports.com/sports/football.