By: Justin Hawkins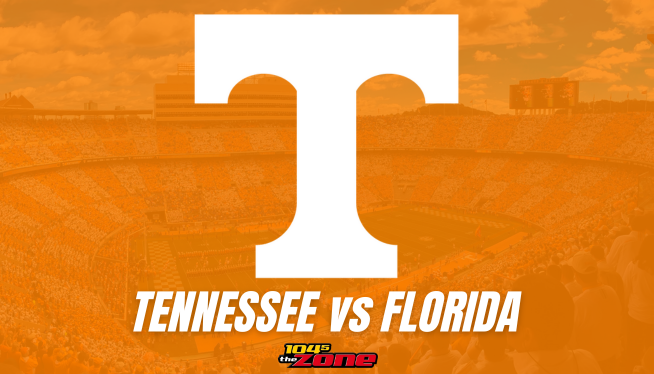 It's officially Gators week Vols fans, need I say more? The Tennessee Volunteers (2-0) will head down to the Swamp to face the Florida Gators (1-1). It's a rivalry that has lasted decades and will feature the next test into the season for the Vols as SEC play begins.
Last Time Out
Tennessee played at home in Neyland Stadium for the first time this season, and, let's just say, it did not go as planned against Austin Peay State University. While Tennessee did end up pulling out the victory 30-13, it wasn't how most fans or the team wanted it to go. By halftime, the Vols only held a 13-6 lead only because of a Joe Milton touchdown run just seconds before half. Entering the contest, Tennessee were the favorites by a long shot at -45.0, but ultimately struggled to get going. You have to give the Govs credit, led by head coach Scotty Waldron, because they came out fast and aggressive trying to stifle a Tennessee team that did not expect it. Austin Peay had nothing to lose, and they played as best they could in the circumstances. But, the game was initially delayed by inclement weather, but that could not have been the issue.
Milton struggled again missing his targets, but the receivers also struggled with drops and a fumble by senior Ramel Keyton.
"I didn't feel we were unfocused," Heupel said. "We've got to learn, reset, and grow."
As far as moving forward, that's just what Vols will need to do. They'll need to learn from the mistakes and get back to playing at a high level they are accustomed to playing since last season. However, all is not lost, because the second half did happen and they started to find their stride some more. Milton finished 21/33 for 228 yards and 2 TD's along with one rushing score. Now, it's SEC play where it means more.
Last week, Florida ran away with 49-7 victory over the visiting McNeese State Cowboys. The Gators scored six touchdowns on the ground led by junior running back Montrell Johnson Jr. (#2), who had 119 yards and two touchdowns. Junior quarterback Graham Mertz (#15) went an efficient 14/17 for 193 yards and one touchdown that went to senior wide receiver Ricky Pearsall (#1). While Florida proved how to beat an inferior opponent, head coach Billy Napier knows what lies ahead.
"Bigger challenges are coming."
The Matchup
The Tennessee Volunteers and the Florida Gators have met a total of 52 times in their long history. It dates back all the way back to their first meeting on October 28th in 1916, which was played at a neutral site in Tampa and Tennessee claimed the victory 24-0. However, all-time Florida holds the series lead 31-21 and 16-5 in Gainesville. The Gators have been so dominant at home versus the Vols that you have to go back to 2003 when Tennessee last won at the Swamp. They won that matchup 24-10.
Fast forward to today when the Vols are the clear and better team. Tennessee is looking for their second straight win against the Gators after winning in Knoxville last season 38-33 in a thriller.
The Vols bring a fast-paced and high-caliber offense that can beat you through the air and on the ground. They also bring a much improved defense that has a forceful front seven led by senior linebackers Aaron Beasley with 2 sacks, and Tyler Baron with 3 sacks on the season. They also are inconsistent in their play by the way of Joe Milton in connection with his receivers, the receivers holding onto the football in big-play situations, and an offensive-line that is still finding their groove. But, do not fret because senior center Cooper Mays is expected to make his debut Saturday after missing the last two games due to knee surgery during summer camp. Now, the line will get some experience back and Joe Milton should start to have a better pocket to throw in.
Florida brings a defense that is allowing an average of just 15.5 points per game against but has yet to earn a fumble or interception. On offense, the Gators like to establish the run game through Johnson Jr. and sophomore running back Trevor Etienne, brother of NFL player Travis Etienne Jr. The Vols front seven will have their work cut out for them to keep them south of their average of 170 rushing yards per game and out of the end zone after scoring six last week. A quarterback duel may break out as Mertz likes to toss the ball around. Florida is averaging 283 passing yards a game. The Tennessee defense will need to be on their A-game if they want to finally be victorious in the Swamp after 20 years.
Game Information
#11 Tennessee Volunteers @ Florida Gators
Game Time: September 16 @ 6:00 PM CT
Location: Gainesville, Florida (Ben Hill Griffin Stadium)
TV: ESPN
TV Broadcast Crew: Chris Fowler, Kirk Herbstreit, Holly Rowe
Radio: Vol Network (104-5 The Zone)
Radio Broadcast Crew: Bob Kesling, Pat Ryan
Line: -6.5
Over/Under: 59
Things To Watch
Joe Milton and his receivers have struggled the better part of 2023 through two games. With a big test and rival on the opposite sideline this week, finding that consistency will be a key part if Tennessee can pull out the victory. In the offseason, Milton had questions surrounding him about his accuracy, decision making, and how consistent he is, or lack thereof. So far, he has not put those questions to bed other than not turning the ball over. I am looking for a breakout game for the red-shirt senior and his ball catchers. If Milton is on point and his receivers hold on to the ball, this game could very well be lopsided.
Overcoming 20 years of History
Like I said earlier, it has been since 2003 when Tennessee claimed victory in Gainesville when Casey Clausen led the Vols to a 24-10 win. Tennessee has a completely different team now and run a different style of offense under head coach Josh Heupel. Adding onto the success of last season and the high recruiting classes brought in, the time is now to take the title of victors in the Swamp. On paper, Tennessee is the clear favorite, but that doesn't take in the case of what the rivalry is. The game will be intense, but Tennessee has the experience and better skill players to get the job done.
Graham Mertz vs. Tennessee Secondary
In Florida's opener against Utah, Mertz wasn't great completing 31 of 44 passes for 333 yards with one touchdown and one interception. Last week, he was much more efficient going 14 of 17 for 193 yards and a touchdown. Florida, with Mertz, likes to throw the ball, but is inconsistent at times and turns the ball over. Tennessee's secondary led by senior defensive back Wesley Walker has proved that the 2023 defense is improved compared to last season. This will be the first true test for the secondary to see if they can hold up and continue their play of allowing 13 points per game, which marks the 24th best in the country. If they can hold their own, I cannot see Tennessee leaving Gainesville with their first loss of the season.
Tennessee Vols and 104-5 The Zone
Join 104-5 The Zone's 3HL as we broadcast live from Scoreboard Bar & Grill at Cedar Creek this Friday September 15th! Stop by as we officially kickoff the football weekend at Scoreboard Bar and Grill and while you are there, sign up to win Tennessee tickets and try to beat Brent and Slay's picks of the week for your chance to win $250 in tickets and prizes from Scoreboard Bar & Grill!
Follow along with 104-5 The Zone for all the latest news and info on Twitter/X @1045TheZone.
Vol Network coverage of Tennessee vs Florida begins at 4:00 PM CDT on 104-5 The Zone!