By: Justin Hawkins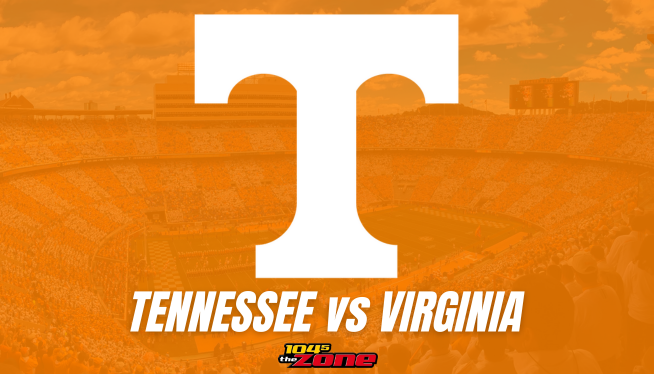 "The best five words in Tennessee is, 'It's football time in Tennessee.'." – HC Josh Heupel.
College football is finally back in Tennessee and the Volunteers will kick-off this Saturday inside Nissan Stadium in Nashville, Tennessee for an SEC vs. ACC clash against the Virginia Cavaliers. It has been 246 days since the Vols put a beat down on Clemson in the Orange Bowl in December, outscoring them 31-14. After quarterback Hendon Hooker went down to a torn ACL against South Carolina in week 11, Joe Milton III carried the team the rest of the way providing a small glimpse of what could be in the 2023 season.
In year two under head coach Josh Heupel, the Volunteers went an impressive 11-2 on the season, including an Orange Bowl victory. That was the first double-digit winning season for the Vols since 2007. The Vols lost several starters to the NFL from last year's team, including: 
OT Darnell Wright – No. 10 Chicago Bears
QB Hendon Hooker – No. 68 Detroit Lions
WR Jalin Hyatt – No. 73 New York Giants
WR Cedric Tillman – No. 74 Cleveland Browns
OLB Byron Young – No. 77 Los Angeles Rams
The Vols also lost offensive coordinator, Alex Golesh, who became the head coach at the University of South Florida following the conclusion of the 2022 season. The Vols chose to promote from within, elevating quarterbacks coach Joey Halzle to offensive coordinator/quarterbacks coach.
Now, as the season is set to begin Saturday, it's about whether head coach Josh Heupel and his coaching staff can regroup and do it all over again with quarterback Joe Milton leading the charge.
Tennessee enters the 2023 season and Saturday against Virginia, the 12th-ranked team in the country according to the Associated Press Top 25 rankings. The Vols also enter the season with four players on the preseason All-SEC Media Team, including senior wide receiver Bru McCoy on the second-team, and seniors in quarterback Joe Milton III, center Cooper Mays, and offensive guard Javontez Spraggins were all selections to the third team.
The Matchup
After having one of the most prolific offenses in the country last season, Tennessee closed the 2022 season scoring 46.08 points per game and accumulating 6,832 total yards on offense. Tennessee is going up against a Cavalier defense that surrendered 24 points per game to the opposition but did accumulate 30 sacks over 10 games last year. On the flipside, Virginia's offense struggled last season under head coach Tony Elliot's first year. The 2022 Cavalier offense put up just 17 points per game last season and gained just 3,441 total yards on the season, which is about half of what Tennessee put up. Virginia finished 3-7 last season.
QB Battle
Both teams are entering this season with new starting quarterbacks. Tennessee will trot out red-shirt senior Joe Milton, and Virginia will start Tony Muskett, a transfer who spent the last three seasons at Monmouth. Muskett threw for 5,687 yards and 51 touchdowns, against 16 interceptions in those three seasons including 1,997 yards and 17 touchdowns last season, with eight interceptions. The last time Vols fans saw Joe Milton was in the Orange Bowl where he went for an impressive 19-of-28 passes for 251 yards and a career-high three touchdown passes.
Game Information
#12 Tennessee Volunteers vs. Virginia Cavaliers
Game Time: September 2, @ 11:00am CDT
Location: Nashville, TN (Nissan Stadium)
TV: ABC
TV Broadcast Crew: Joe Tessitore, Jesse Palmer, Katie George
Radio: Vol Network (104-5 The Zone)
Radio Broadcast Crew: Bob Kesling, Pat Ryan
Line: TENN -28.0
Over/Under: 56
3 Things To Watch
QB – Joe Milton III
Any questions about Tennessee Football this offseason have been centered around Joe Milton III. His ability to throw the ball is unquestionably a gift. However, despite his performance in the 31-14 Orange Bowl win against the Clemson Tigers, Milton still enters the year with uncertainties about his accuracy and decision-making. He could answer those with a dominant performance against UVA.
Defense/DB depth
The Tennessee Volunteer defense last year was the one sore spot on an otherwise elite team. After not recording a single sack in their opener against Ball State, the sack totals started to normalize. However, the defensive back depth was regularly tested and often allowed big plays. The defense surrendered 23.5 points per game and 398.8 total yards to the opposition. Defensive back Wesley Walker is now a full-time starter and has the highest PFF grade of any returning safety in the SEC. Walker continuing that success against the Cavaliers would be a step in the right direction.
Wide Receivers
With Jalin Hyatt and Cedric Tillman off to the NFL, the Vols receiver room will certainly be different in the 2023 season. Returning seniors Ramel Keyton and Bru McCoy will lead the way along with sophomore Squirrel White and junior transfer from Oregon, Dont'e Thornton Jr. The Tennessee offense was prolific last year, but with the change in the wide receiver room can the 2023 offense keep pace from last season? Saturday will be a good test for that.
Tennessee Vols and 104-5 The Zone
104-5 The Zone's 3HL is LIVE on Friday, September 1st from Scoreboard Bar & Grill from 3pm-6pm with Brent Dougherty & Ron Slay. Come join us as we kick off the Tennessee Football season with a special Friday night tailgate at Opryland! Plus, we have your last chance to win a pair of suite tickets to Saturday's game. Grab a cold beer or two and hang out to see if you are a lucky winner!
Join 104-5 The Zone inside the Vol Village at Nissan Stadium for a pregame party starting at 8:00 AM near lot R.
Do not miss the legendary Vol Walk starting at 8:45 AM on South 2nd St on the east side of Nissan Stadium.
Follow along with 104-5 The Zone for all the latest news and info on Twitter/X @1045TheZone.
Vol Network coverage of Tennessee vs Virginia begins at 9:00 AM CDT on 104-5 The Zone.
For more Gameday information visit utsports.com/sports/football.