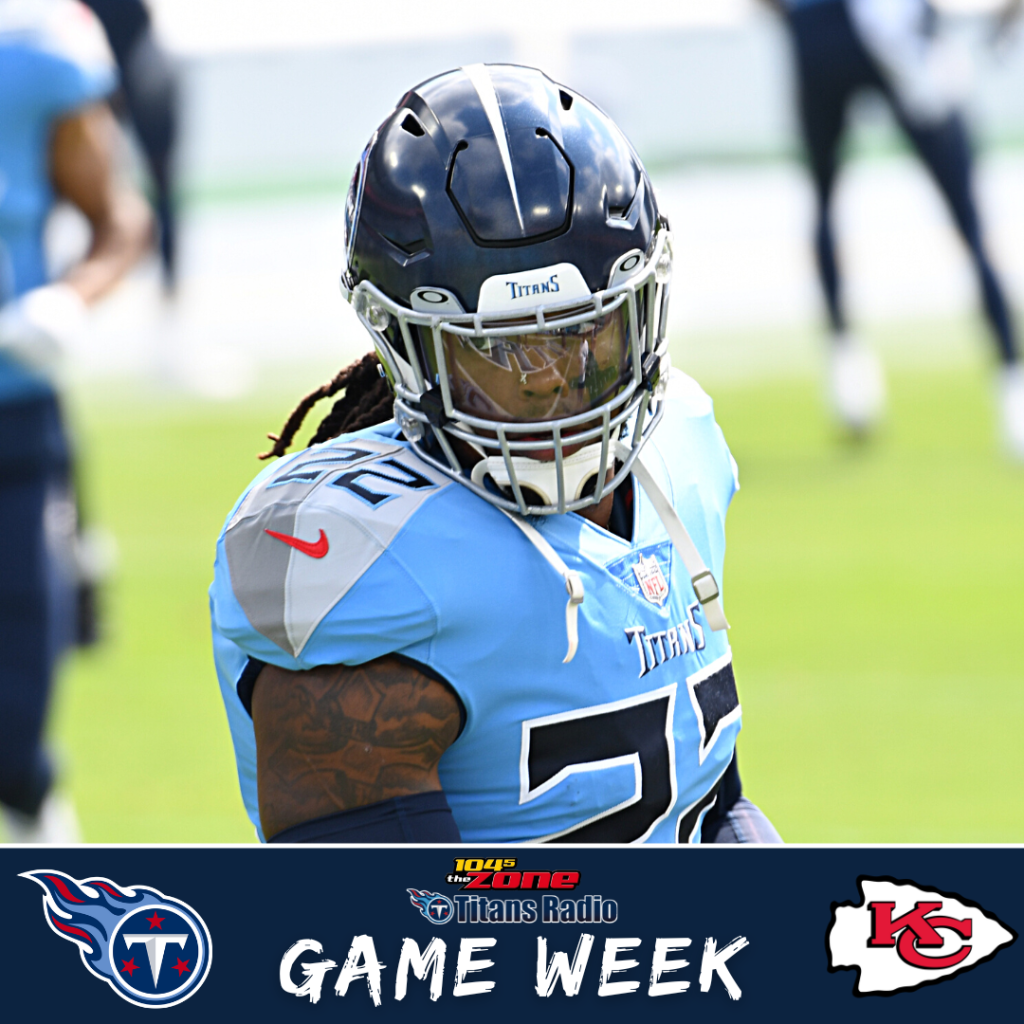 By: Jawuan Williams
The Titans (5-2) look to bring their win streak up to 6 in this week's Week 9 matchup as they look to travel to Kansas City to take on the Chiefs (5-2). Kickoff is Sunday, November 6th at Arrowhead Stadium.Start time is at 7:20pm. CDT.
Since 2014, the Titans have won five of their six encounters with the Chiefs, including a 2-1 mark since Mike Vrabel was hired as head coach in 2018. The lone blemish during that time was the Titans' last visit to Arrowhead Stadium, the 2019 AFC Championship at Kansas City (Jan. 19, 2020), which the Chiefs won 35-24. Most recently, the Titans registered a 27-3 victory over the Chiefs at Nissan Stadium on Oct. 24, 2021.
Game Information
Tennessee Titans @ Kansas City Chiefs
Game Time: 7:20 p.m. CDT
Location: Arrowhead Stadium 
TV: WSMV 4 Nashville
TV Broadcast Crew: Mike Trico, Cris Collinsworth, and Melissa Stark
Radio: Titans Radio, 104-5 The Zone
Radio Broadcast Crew: Mike Keith, Dave McGinnis, Amie Wells, Rhett Bryan
Line: KC -12.5
Over/Under: 46.5
Henry's Dominance Led Titans To Fifth Consecutive Win
With rookie quarterback Malik Willis making his first start of his NFL career, The Titans looked to Henry to ease off the pressure that Willis endured. By doing that, Henry rushed for 219 yards and two touchdowns, as they beat the Houston Texans 17-10. This is by far one of Henry's best performances of his seven year career. He became the first player in NFL history to rush for at least 150 yards in four consecutive games against the same opponent and tied former Titans running back Eddie George for the most consecutive games with at least two rushing touchdowns.
The Kansas City Chiefs
The AFC West-leading Chiefs will have two weeks to prepare for the Titans after enjoying a bye last week. Prior to their open date, they won five out of seven games, including most recently a 44-23 road win at the expense of the San Francisco 49ers.The Chiefs also acquired wideout Kadarius Toney from the New York Giants. He's a wide receiver stud that can cause problems to the opponents. This will be his first game as a member of the Chiefs this week against the Titans.
3 Hot Topics Of The Game 
1. Tannehill's health:
Ryan Tannehill missed his first start in 49 starts on Sunday, so the health of the Titans' starting QB is critical going into Sunday's matchup with the Chiefs.
2. Passing game.
The Titans pass game was a non-factor in last week's win against the Houston Texans. Quarterback Malik Willis only threw for 55 yards on 6 of 10 attempts. Although that is a very low number to end the game with, The Titans ran the ball 45 times, which covered up the low passing yards and attempts . While it was enough to beat Houston, will it be enough to beat Patrick Mahomes and the Chiefs?
3. Primary secondary?
In recent weeks, the Titans secondary has improve.Their ranked No. 1 in run defense (60.5), opposing yards per carry (3.18), and third-down defense (26.5). Their also in the top five in scoring defense (16.5), defensive efficiency (69.6), interceptions per game (1.3), and takeaways per game (2.0).Kansas City's offense is a major challenge, Especially with them adding another weapon like Kadaurius Toney to their high powered offense, Can Kristian Fulton, Kevin Byard, and company hold their own against a more balanced KC attack?