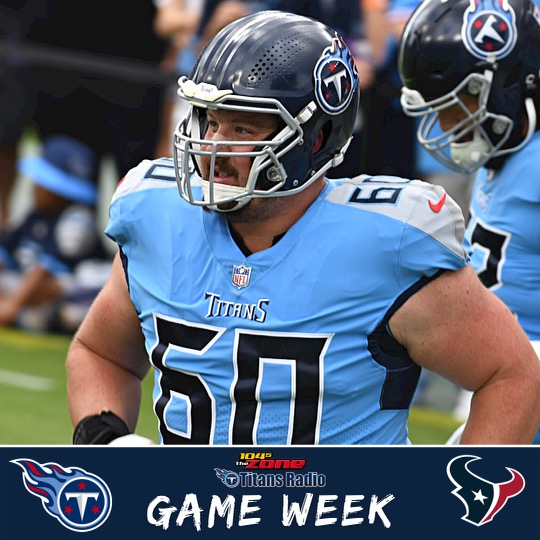 By Jawuan Williams
The Titans (4-2) are looking to continue to crush their divisional opponents as that travel to Houston to take on the Houston Texans (1-4-1). Kickoff is Sunday, October 30th 2022 at NRG Stadium.Start time is at 3:05p.m. CDT.
The last time the Titans and Texans met was Jan. 9, when they played in Houston for their 2021 season finale. Ryan Tannehill's four touchdown passes keyed a 28-25 victory, which clinched the AFC's top seed in the playoffs for the Titans. The victory, which gave them their third consecutive win at Houston, also avenged Houston's 22-13 triumph at Nissan Stadium on Nov. 21.
Game Information
Tennessee Titans @ Houston Texans 
Game Time: 3:05 p.m. CDT
Location: NRG Stadium 
TV: WTVF NewsChannel 5
TV Broadcast Crew: Greg Gumble, Adam Arhuleta, and AJ Ross
Radio: Titans Radio, 104-5 The Zone
Radio Broadcast Crew: Mike Keith, Dave McGinnis, Amie Wells, Rhett Bryan
Line: TEN -2
Over/Under: 40.5
Titans Look To Continue Dominance In Division
After Sunday's win against the Indianapolis Colts, The Titans have swept the Colts and are looking to continue their dominance in the AFC South. In a game that featured three takeaways from the Titans defense, they never trailed and ultimately prevailed by a final score of 19-10. It kept the Titans in sole possession of first place in the AFC South, ahead of the 3-3-1 second-place Colts. The Titans defense was sparked by veteran safety Andrew Adams, who was appearing in his third game with the club after being signed from Pittsburgh's practice squad on Sept. 21. In the second quarter, Adams returned an interception 76 yards for his first career touchdown and the team's longest interception return since linebacker Zach Brown's 79-yard touchdown return against Jacksonville on Dec. 30, 2012.
Houston Texans
The Texans were in Las Vegas to face the Raiders and held a 20-17 lead in the third quarter. However, the Raiders scored the contest's final 21 points to secure a 38-20 win and hand the Texans their fourth loss in a five-game stretch.
3 Keys To The Game
1. Tannehill's health: The status of QB Ryan Tannehill is a significant storyline heading into this work week for the Titans. Tannehill injured his ankle last Sunday and if he can't play, then it will fall to rookie QB Malik Willis.
2. Where's the O? The Titans offense, save for Derrick Henry, was anemic on Sunday, mustering only 9 points and failing to find the end zone. They must be better if they want to extend their winning streak to 5.
3. Defensive form: the Titans defense benefitted from the return of S Amani Hooker, and by using him as a nickel, they managed to cut down on explosive plays allowed. Next up is a Texans group that can be productive with 2nd year QB Davis Mills at the helm, so this defense will be tested. Can they maintain consistency on defense?