By Jawuan Williams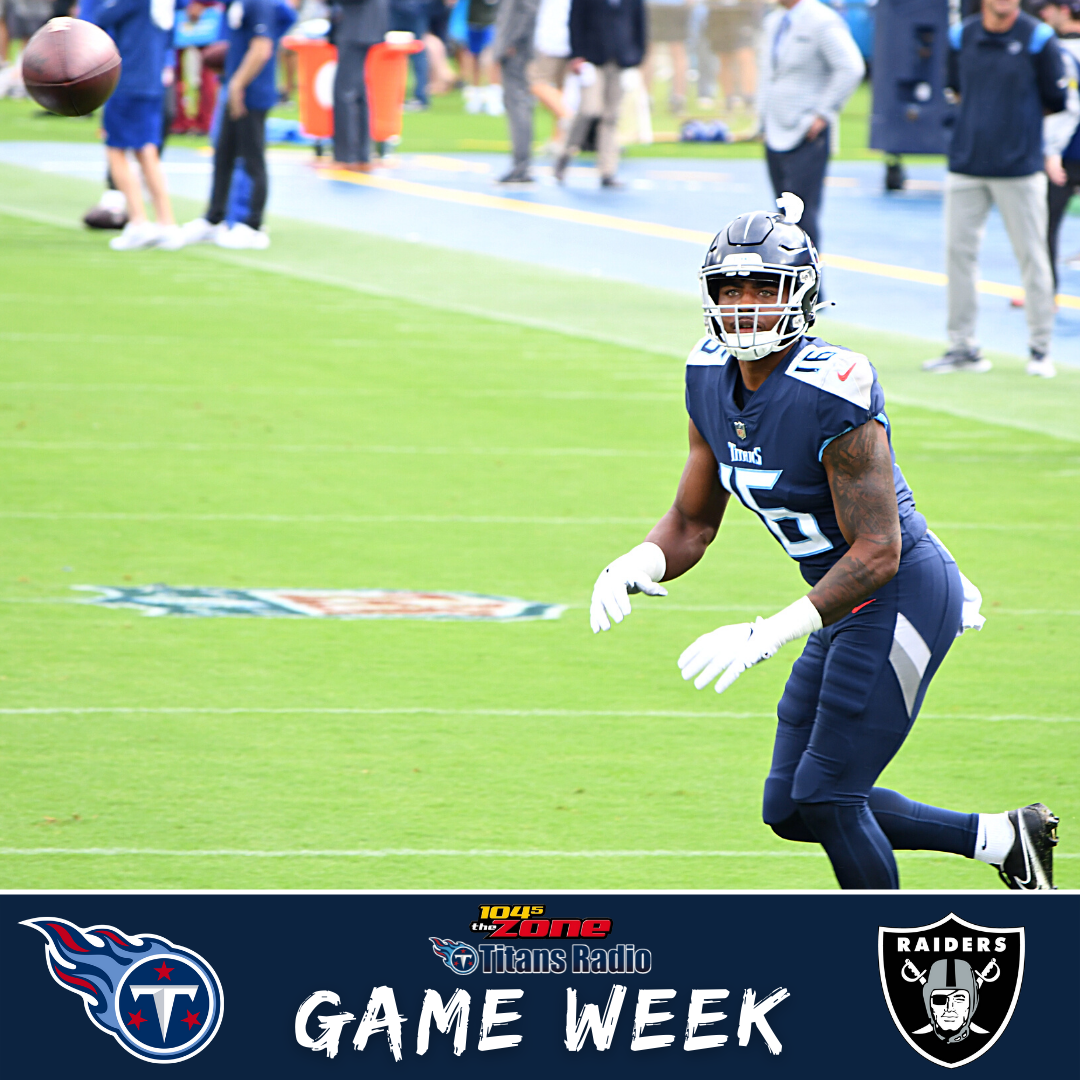 With the Tennessee Titans starting off their 2022-23 season 0-2, they're hoping to seek their first win of the season this week against the Oakland Raiders. Kickoff is Sunday, September 25th at Nissan Stadium. Start time is at 12p.m. CDT.
Including the regular season and playoffs, this week marks the 52nd all-time game between the Titans and Raiders organizations. This is the first Titans-Raiders matchup since 2019, when the Titans played in Oakland for the final time and won 42-21. That result snapped a three-game winning streak by the Raiders in the series. The Raiders began playing at Allegiant Stadium in Las Vegas in 2020.
Game Information
Oakland Raiders @ Tennessee Titans
Game Time: 12:00 p.m. CDT
Location: Nissan Stadium
TV: Fox / WZTV Fox 17 ( In Nashville)
TV Broadcast Crew: Kenny Albert, Johnathan
Vilma , and Amie Wells
Radio: Titans Radio, 104-5 The Zone
Radio Broadcast Crew: Mike Keith, Dave McGinnis, Amie Wells, Rhett Bryan
Line: LV -2
Over/Under: 45.5
Titans hope to seek first win the season
The Titans were outplayed the entire game Monday night as they lost to the Buffalo Bills 41-7. After the Titans tied the score at 7-7 in the first quarter, the Bills accounted for the final 34 points of the evening.
The Titans scored on their first offensive possession, driving 75 yards and scoring on a two-yard touchdown run by Derrick Henry. Henry's 69th career touchdown put him within one score of becoming the third player in franchise history to score 70 career touchdowns, joining Eddie George (74) and Earl Campbell (73).
Oakland Raiders
The Oakland Raiders are looking for its first win of the season after last week's 29-23 overtime loss at home against the Arizona Cardinals. The Cardinals tied the score with no time remaining in the fourth quarter, and in overtime, Arizona cornerback Byron Murphy returned a fumble 59 yards for the game-winning score. In Week 1, the Chargers defeated the Raiders 24-19.
3 Things To Watch
Can the Titans young secondary contain Devante Adams? He's one of the best wideouts in the league, so the secondary will have their hands full. Can they limit the big plays in the passing game?
Can the offensive line generate any kind of momentum? Can they open holes for Derrick Henry?
Who will step up in the passing game? Who will step up and make a play for this offense, and can Todd Downing put his playmakers in positions to make plays against a ferocious Raider pass rush?